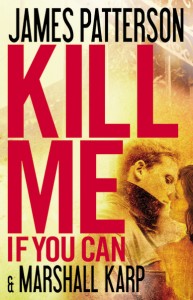 by James Patterson
2011 Little, Brown
Method of selection: This week's #1 NYT bestseller
First sentence: Some people are harder to kill than others.
Alternative uses for disposed copies of this book: drop from helicopters to soak up flood waters, build a world-record stack of James Patterson books, throw at James Patterson at readings — aim for the dick
Other reviews: Book Loons, Always With a Book, Book Reporter
James Patterson must be stopped. He is a cancer on a rotting leprous vestigial limb of literature's swollen anus. With time he will consume all other authors like a black shitty hole, and we will see him "co-authoring" works with Joyce Carol Oates and Maya Angelou. If you don't know what I'm talking about, read my review of Toys.
I seriously want to know what this man does with all his money. He can't actually spend it all. Nobody can spend the amount of money James Patterson makes. Does he eat it? Does he pay flunkies to shovel it into furnaces which heat his mansions? Perhaps he has devised a method of removing the cotton content from US currency and uses the cotton for clothing for starving African orphans, who he then eats. I'm not saying James Patterson is a cannibal, but he probably is a racist.
There is actually no reason to even explain what happens in the first three pages of this book. There is a ghost dressed as a homeless guy. He has a Glock and tries to shoot another guy. I've seen better writing from stillborn babies. I'm sorry if that sounds like I'm disparaging stillborn babies by comparing them to James Patterson, but it's not my fault your baby died. You're just a bad person. Stop crying. You look really ugly when you cry and I don't sleep with ugly girls or failures so you're hurting your chances.
My god James Patterson brings out the worst in me. I think I need a therapist.
(Support this site by purchasing this shitty book through the link below.)